O Easy Plan 3M is an exclusive fixing by gluing technology! Installation is fast and easy, without having to make holes in the cover, protecting the installation against leaks and seepage. It is lighter and stronger than any alternative mechanical fasteners. A solution to measure specifically designed to install photovoltaic modules sandwich oanels, metal, roofs and gelcoats membranes TPO/PVC.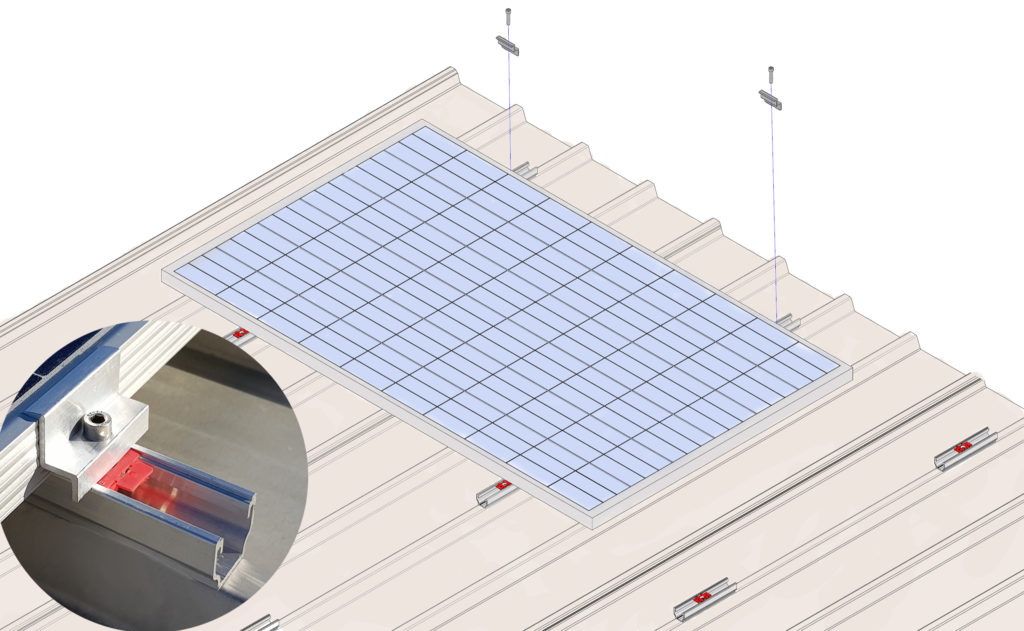 Easy Plan Light has the advantages of easy transportation and one of the roof and easier at the time of installation. The fixing by screws is made with EPDM washer.  
O Easy Plan Light Bar has 4,5m long and made by fixing screws. It has a special design, lighter and stronger. It can be installed in horizontal or vertical orientation. 
O Easy Roof is a profile designed for the installation of photovoltaic modules on ceramic tile. It has a lower mounting slot with "T" bolts.