Easy Plan 3M is an exclusive fixing technology by bonding! Installation is fast and easy, with no need to make holes in the roof, protecting the installation against leaks and infiltrations. It is lighter and stronger than any alternative with screws. A tailor-made solution specially designed to install photovoltaic modules on sandwich panels, metal roofs, gelcoat and TPO/PVC membranes.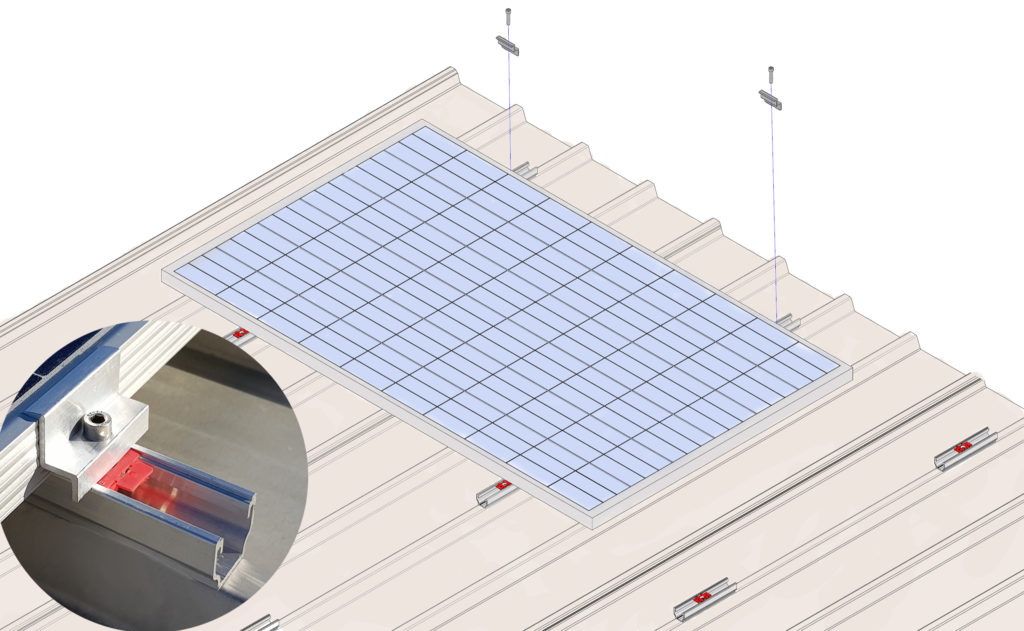 The Easy Plan Light has the advantages of an easy transportation and one of the best cost-benefit in coplanar solutions. Each piece has just 195mm, it means less weight on the roof and greater ease at the moment to install the photovoltaic modules. 
The Easy Plan Light Bar has a fixation made by screws. It has a special design, lighter and stronger. It can be installed in landscape or portrait.
Easy Roof is a profile designed for the installation of photovoltaic modules on ceramic tiles. It has a slot to be mounted with "T" bolts.